About Us
The Swimming Pool Warehouse is dedicated to providing the best in swimming pool service and repairs in the Scottsdale / Phoenix area. With over forty years of pool care experience we have the knowledge and training to meet all your pool care needs.
We have been providing unparalleled service, supplies, repairs, assistance to pool owners in Scottsdale, Phoenix and Tempe for 25 years.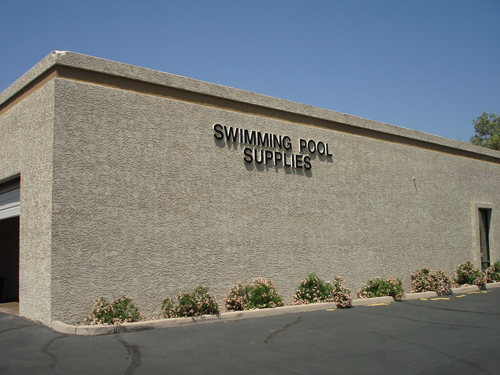 Over the years our staff has been accumulating a mountain of knowledge that we are constantly applying. This business was founded on the principle of "Do what is best for the customer!" To accomplish this we have strived to obtain the best values for our clients.
We handle the best product lines, hire and train the best technicians, and give the best advice. We avoid costly overhead by locating conveniently in the Scottsdale Airpark.
We owe our success to our customers and for this reason we created this website to enhance the services we can provide.
Tour our website and if you don't see what you want call us at
480-483-6100
or come see us! And remember we are and ALWAYS OPEN TO THE PUBLIC!!
Our store hours are 8am-5pm Monday through Friday and 8:30am-12:30pm Saturday. CHECK SPECIALS PAGE FOR OUR HOLIDAY HOURS.